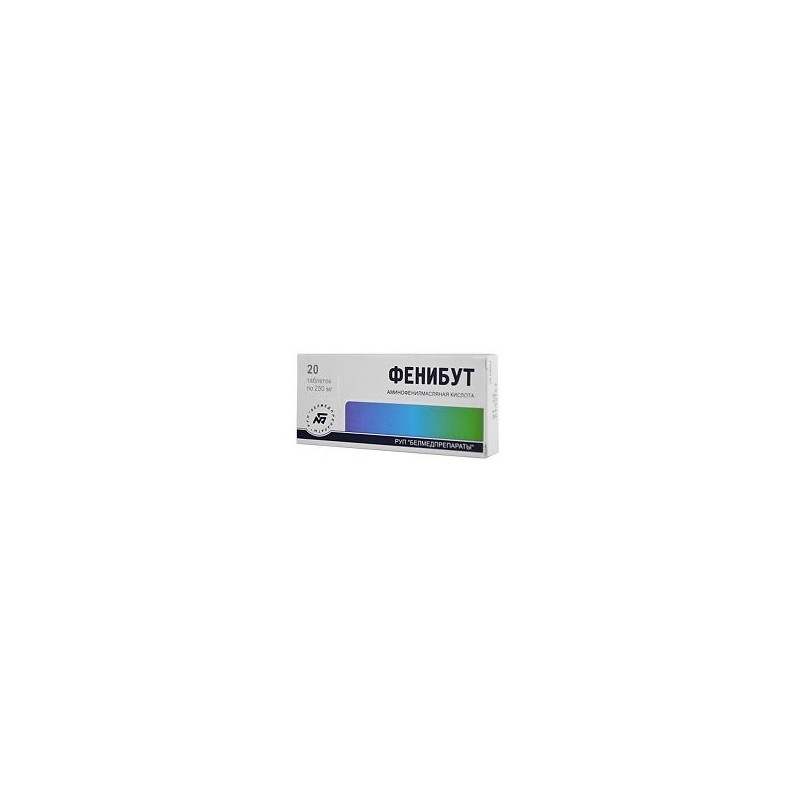  
Phenibut pills 250mg №20
All payments are encrypted via SSL

Full Refund if you haven't received your order
Packaging
20 pieces
Mechanism of action
Phenibut is a nootropic drug.
Eliminates tension, anxiety and fear, improves sleep. Extends the latent period and shortens the duration and severity of nystagmus, has anti-epileptic effect.
Reduces the manifestations of asthenia and vasovegegetative symptoms, incl. headache, feeling of heaviness in the head, sleep disturbance, irritability, emotional lability, increases mental performance. Improves psychological indicators: attention, memory, speed and accuracy of sensory-motor reactions.
In patients from the first days of therapy, their state of health improves, interest and initiative, motivation of activity increases.
When Phenibut is used after severe head injuries, the number of mitochondria in the perifocal regions increases and the course of bioenergetic processes in the brain improves.
Phenibut also has an antioxidant effect.
When used in the elderly, Phenibut does not cause congestion and excessive lethargy.
Normalizes the processes of lipid peroxidation. Does not affect the cholino and adrenoreceptors.
Adverse Effects
Maybe: at the beginning of treatment - drowsiness, nausea; allergic reactions.
Special notes
Carefully prescribe the drug for erosive and ulcerative lesions of the digestive tract.
With prolonged use, it is necessary to monitor indicators of liver function and the picture of peripheral blood.
Influence on ability to drive motor transport and control mechanisms
You must refrain from engaging in potentially hazardous activities that require increased attention.
Drug Interactions
When combined, Phenibut lengthens and enhances the effect of sleeping pills, neuroleptics, anticonvulsants, opioid analgesics.
Overdosage
Symptoms: drowsiness, nausea, vomiting, hypotension, renal failure. With long-term use of Phenibut in a daily dose of 7-14 g, the development of a hepatotoxic action (including fatty degeneration of the liver) and eosinophilia is possible.
Treatment: gastric lavage, symptomatic and supportive therapy.
Store in a dry, protected from light, out of reach of children at a temperature up to 25 ° C.
3 years.
Phenibut