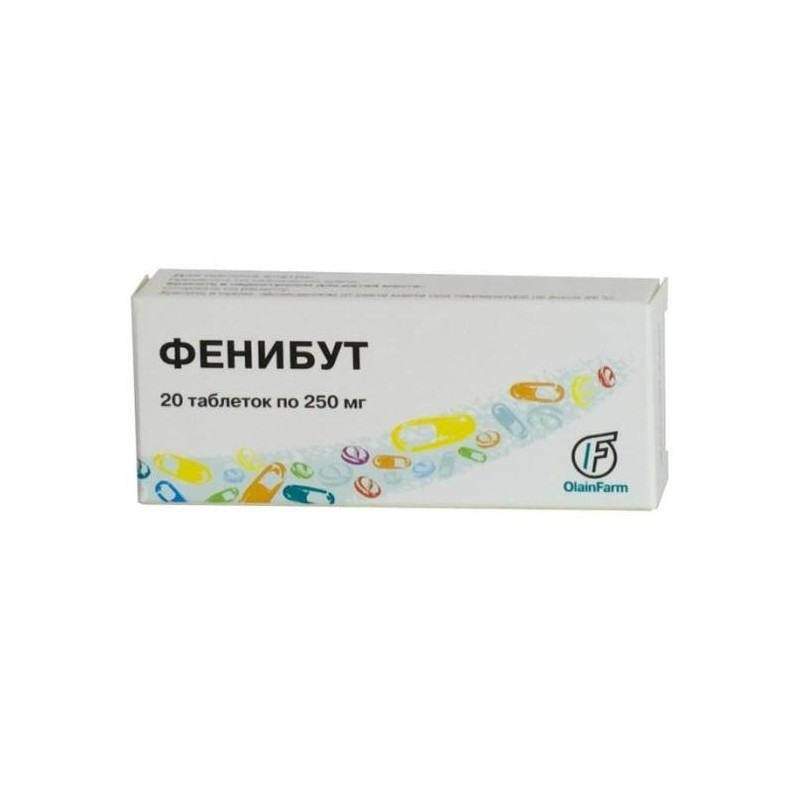  
Phenibut pills 250mg №20 olainfarm
All payments are encrypted via SSL

Full Refund if you haven't received your order
Adverse Effects
From the side of the central nervous system: increased irritability, agitation, anxiety, dizziness, headache, drowsiness.
Gastrointestinal: nausea (at first doses).
Allergic reactions: skin rash, itching.
Drug Interactions
When combined, Phenibut lengthens and enhances the effect of sleeping pills, neuroleptics, anticonvulsants, opioid analgesics.
Overdosage
Symptoms: drowsiness, nausea, vomiting, hypotension, renal failure. With long-term use of Phenibut in a daily dose of 7-14 g, the development of a hepatotoxic action (including fatty degeneration of the liver) and eosinophilia is possible.
Treatment: gastric lavage, symptomatic and supportive therapy.
Store in a dry, protected from light, out of reach of children at a temperature up to 25 ° C.