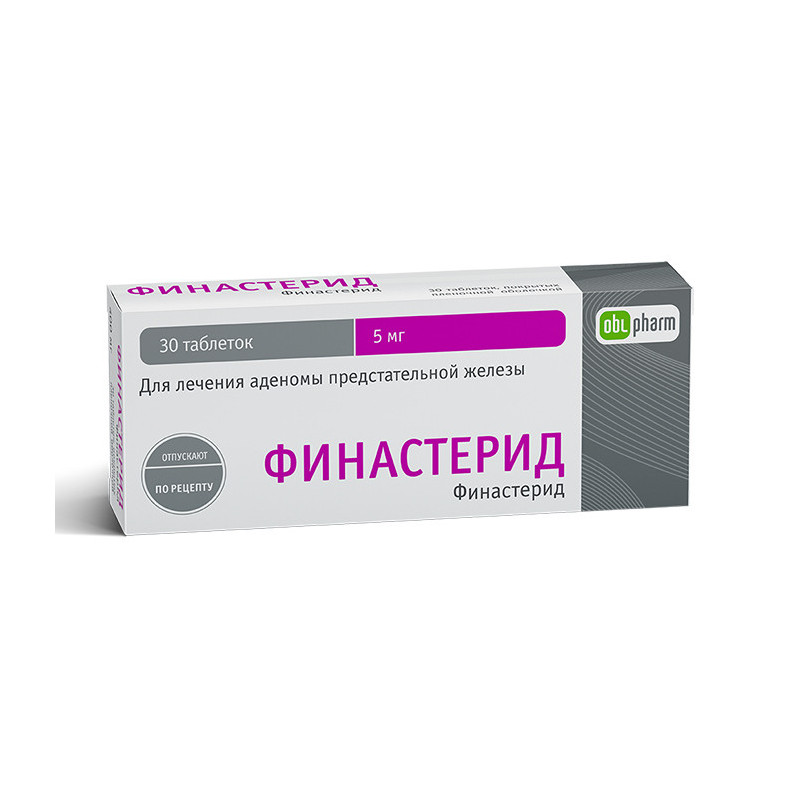  
Finasteride pills 5mg №30
All payments are encrypted via SSL

Full Refund if you haven't received your order
Finast /Finast
Composition and release form
Finast - coated tablets:
1 tab. contains Finasteride 5 mg, excipients: lactose; MCC; sodium starch glycolate; starch; sodium dusk; Magnesium stearate; hypromellose; propylene glycol; titanium dioxide; talc;
in a contour boxless packaging 10 pcs.; in a pack of cardboard 3 packs.
pharmachologic effect
Finast has antiandrogenic effects.
Indications
Treatment of benign prostatic hyperplasia in order to:
reduce the size of the prostate gland;
increasing the maximum rate of outflow of urine and reducing the symptoms associated with hyperplasia;
reducing the risk of acute urinary retention and the associated likelihood of surgery.
Contraindications
Hypersensitivity to finasteride and other components of Finast;
urinary tract obstruction;
childhood.
Side effects
Allergic reactions, gynecomastia, impotence, decreased libido, a decrease in the volume of ejaculate (the frequency of side effects does not exceed 3-4% and decreases during treatment). In some cases, there was an increase in the levels of LTG, FSH and testosterone by about 10% (however, these figures remained within the normal range).
Dosage and administration
Finast is taken orally, regardless of the meal - 5 mg 1 time per day. The duration of therapy to assess its effectiveness must be at least 6 months. In approximately 50% of patients, the disappearance of clinical symptoms occurs during treatment for 12 months.
Storage conditions and shelf life
Store in a cool and dark place, protected from light and moisture, at a temperature not higher than 20 ° C. Shelf life - 2 years.