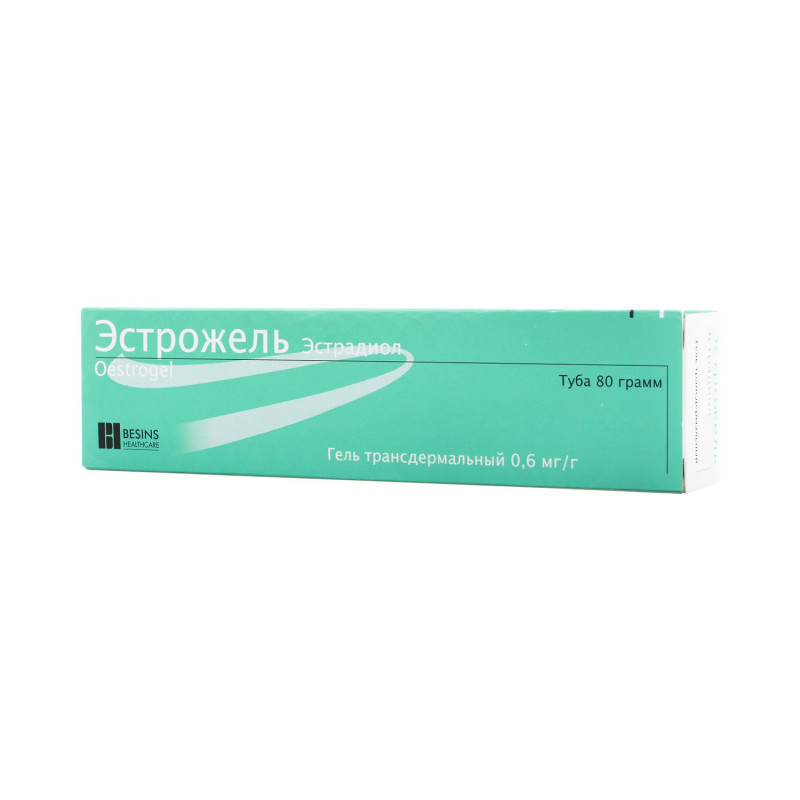  
Oestrogel gel for external use with a spatula dispenser 80g
All payments are encrypted via SSL

Full Refund if you haven't received your order
Composition and release form
Oestrogel - gel:
2.5 mg of a water-alcohol gel contain estradiol 1.5 mg; in tubes of 80 g with a measuring spatula.
pharmachologic effect
Oestrogel has a compensating effect on estrogen deficiency.
Indications
Estrogen-deficient conditions (heat sensation, sweating, sleep disturbances, dizziness, irritability, atrophic changes in the organs of the urogenital system), postmenopausal osteoporosis (prophylaxis).
Contraindications
Malignant tumors of the breast and endometrium, severe abnormal liver function, uterine bleeding of unknown etiology, thromboembolic diseases, pregnancy.
Side effects
Headache, nausea, breast tension, spotting, glandular endometrial hyperplasia, skin irritation.
Dosage and administration
Oestrogel is applied externally, constantly or cyclically, one standard dose of the gel (2.5 - 1.5 mg of estradiol) is applied daily once to a skin area of ​​as large an area as possible (arms, legs, or abdomen). Treatment is supplemented with gestagen preparations (10 days in 1-3 months).
Storage conditions and shelf life
The drug should be stored out of reach of children at a temperature not exceeding 20 ° C. Shelf life - 3 years.