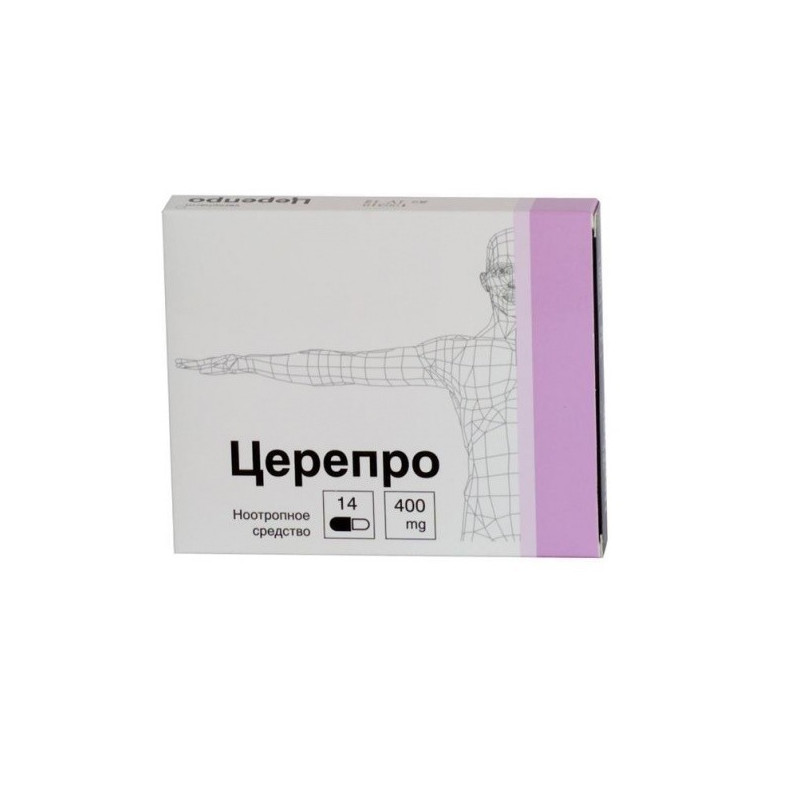  
Cerepro 400mg capsules №14
All payments are encrypted via SSL

Full Refund if you haven't received your order
Adverse Effects
Allergic reactions, nausea (due to dopaminergic activation).
Dosage and administration
In acute conditions: Cerepro is administered intramuscularly or intravenously (slowly) in 1 g (1 amp.) Per day for 10-15 days, then transferred to the intake of capsules 0.8 g (2 caps) in the morning. and 0.4 g (1 capsule) in the afternoon for 6 months.
In chronic conditions: Cerepro is taken orally at 0.4 g (1 capsule) 3 times a day, preferably before meals. The duration of treatment is 3-6 months.
Storage conditions
In the dark place at a temperature of 2-25 ° C. Shelf life - 2 years.