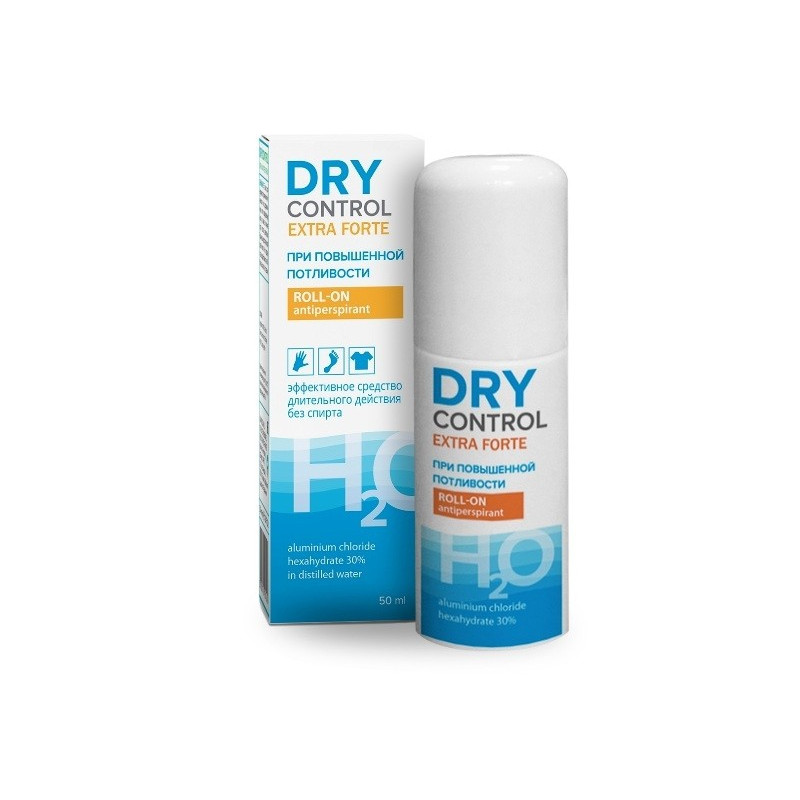  
Dry control extra forte alcohol free sweating 30% 50ml
All payments are encrypted via SSL

Full Refund if you haven't received your order
Release form: Roller
Volume: 50 ml
Application frequency: 1-2 times in 7-10 days
Active ingredient: 30%, water base
DRYCONTROL EXTRA FORTE H2O (DryControl Extra Forte H2O) is an effective remedy for increased water-based sweating.
Protects against sweat and odor for up to 7 days.
DRYCONTROL EXTRA FORTE H2O will help to cope with the problem of hyperhidrosis severe * people with sensitive skin, as well as those who do not use products with alcohol content.
An antiperspirant also helps to get rid of excessive sweating during disorders of the autonomic nervous system, emotional imbalance, nervous tension, stress.
* Severe hyperhidrosis forms stains on clothing over 15 cm.
Application:
1-2 times in 7-10 days, depending on the state. At the first use it is recommended to apply DRYCONTROL two nights in a row, then switch to standard use.
For maximum effect, follow the instructions for use.
Composition:
Aqua, Aluminum Chloride Hexahydrate, Propylene Glycol, Hydroxyethylcellulose.
Release form:
roller, volume 50 ml.