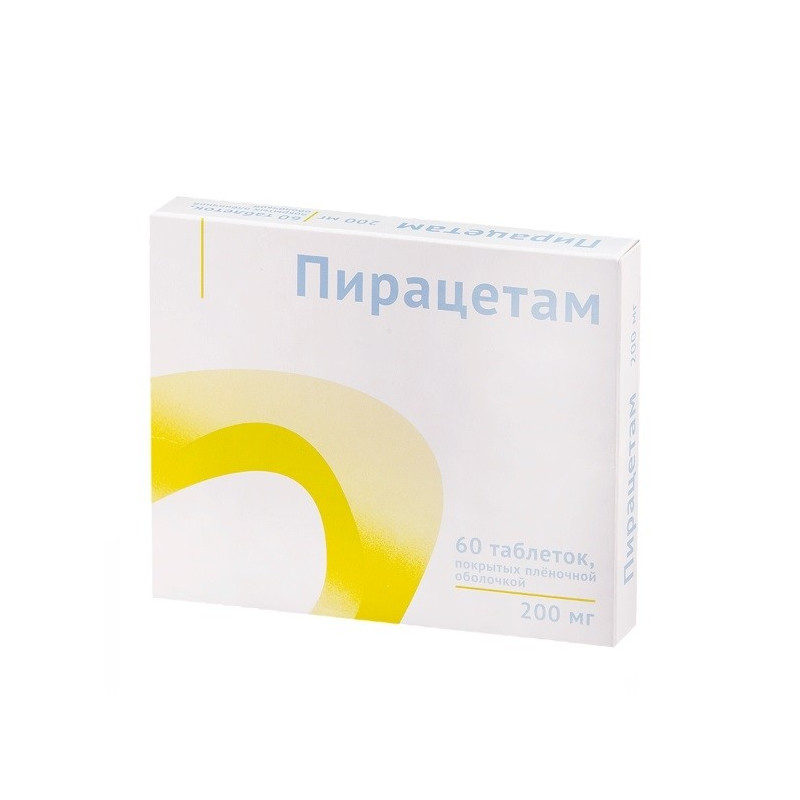  
Piracetam pills 200mg №60
All payments are encrypted via SSL

Full Refund if you haven't received your order
PIRACES TAB. P / O 200MG №60 **
Pharmacological group
Nootropic drugs
International non-proprietary name
Piracetam
Pharmacy sales terms
Prescription
Composition
The active substance is Piracetam.
Indications for use
Psychoorganic disorders of vascular, traumatic and toxic genesis (coma, acute phase of traumatic brain damage, etc.), psychoorganic syndromes with a prevalence of asthenia, reduced attention and mental abilities (cerebral atherosclerosis, intoxication, alcoholism, etc.), alcoholic withdrawal and alcoholism and alcohol consumption. delirium, acute poisoning with morphine and barbiturates, psychosis and astheno-depressive states (complex therapy), sluggish apathetic defective states in schizophrenia, depressive conditions resistant to antidepressants; in gerontology: memory impairment, dizziness, change in personality traits, Alzheimer's disease, atherosclerotic dyscirculatory encephalopathy, post-stroke mental and physical defects; in pediatrics, prevention and treatment of asphyxia in newborns, birth trauma and its consequences, recovery period after meningitis, encephalitis, and traumatic brain injury,mental retardation, learning disabilities, memory disorders and intellectual impairment; correction of side effects and complications of psychotropic therapy (asthenia, adynamia, neuroleptic crises with hyperkinesis), cortical myoclonia, sickle cell anemia (complex therapy), viral neuroinfections (to reduce the effects of hypoxia and brain ischemia).
Contraindications
Hypersensitivity, including to pyrrolidone derivatives; hemorrhagic stroke, marked impaired renal function, pregnancy, breastfeeding, breast age up to 1 year.
Side effect
Dizziness, tremor, nervousness, excitement, incl. sexual, irritability, anxiety, sleep disturbance, weakness, drowsiness, nausea, vomiting, diarrhea, abdominal pain, increased frequency of attacks of coronary insufficiency.
Storage conditions
Store at room temperature in a dry place.