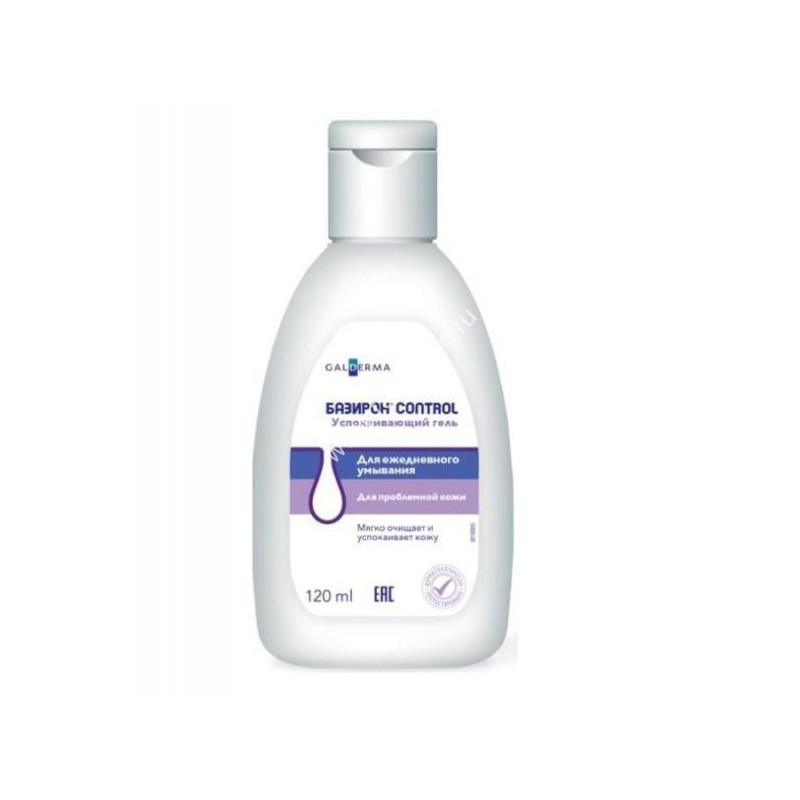  
Basiron AC soothing facial gel 120ml
All payments are encrypted via SSL

Full Refund if you haven't received your order
Soothing gel is part of the product line under the general name BASIRON CONTROL (Control) skin care for people suffering from acne, produced by the Swiss company Galderma.
The use of the gel in combination with drugs helps eliminate the development of side effects, improve skin condition and increase the effectiveness of therapy. According to the principles of acne treatment, the first step to defeating it is cleansing.
Specialists of the company Galderma, a world expert in the field of dermatology, recommend using cleansing lotion to remove makeup and remove impurities on the skin.
Soothing Gel for Washing is a supplement to the lotion and should be used after it in people with problem (irritable and sensitive) skin.
The tool contains natural ingredients and has a hypoallergenic formula. It contains components such as natural extracts of aloe vera and calendula (reduces irritation, soothes, softens and nourishes the skin), glycerin and propylene glycol (moisturizing effect), sodium tridecetal sulfate (effective cleansing of the skin).
It is used 2 times a day (applied to the wet skin of the neck and face with soft circular motions, avoiding contact with eye and eye areas).
The gel does not dry out the skin and improves its overall condition.