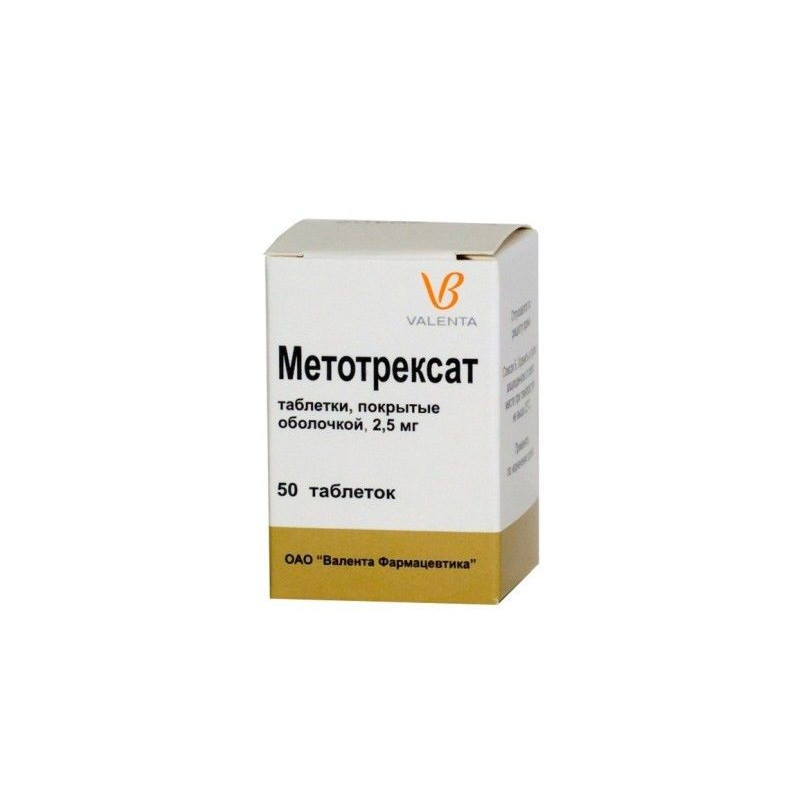  
Methotrexate pills 2.5 mg №50
All payments are encrypted via SSL

Full Refund if you haven't received your order
Mechanism of action
METOTREXAT - antitumor (cytostatic). Inhibits dihydrofolate reductase, which converts dihydrofolic acid to tetrahydrofolic acid, which is a donor of a one-carbon fragment in the synthesis of purine nucleotides and thymidylate.
Suppresses DNA synthesis, inhibits reparative and proliferative processes. The most sensitive are actively dividing cells of tumors, bone marrow, embryo and mucous membranes of the oral cavity, intestines, bladder.
Indications and usage
Horionkartsinoma uterus horioadenoma, acute lymphocytic leukemia, breast cancer, epidermoid cancers of the head and neck, lung cancer, Hodgkin's disease and non-Hodgkin's lymphoma, osteosarcoma, psoriasis, rheumatoid arthritis, bronchial asthma (steroid-form), juvenile rheumatoid arthritis, Felty's syndrome, Reiter's syndrome, graft versus host disease, Crohn's disease, ulcerative colitis, lichen planus, fungal mycosis (local treatment), psoriatic arthritis, reticular erythroderma, neuroleukemia, Sesari syndrome.
Contraindications
Hypersensitivity, immunodeficiency, anemia (including hypo-and aplastic), leukopenia, thrombocytopenia, liver disease, pregnancy, breast-feeding.