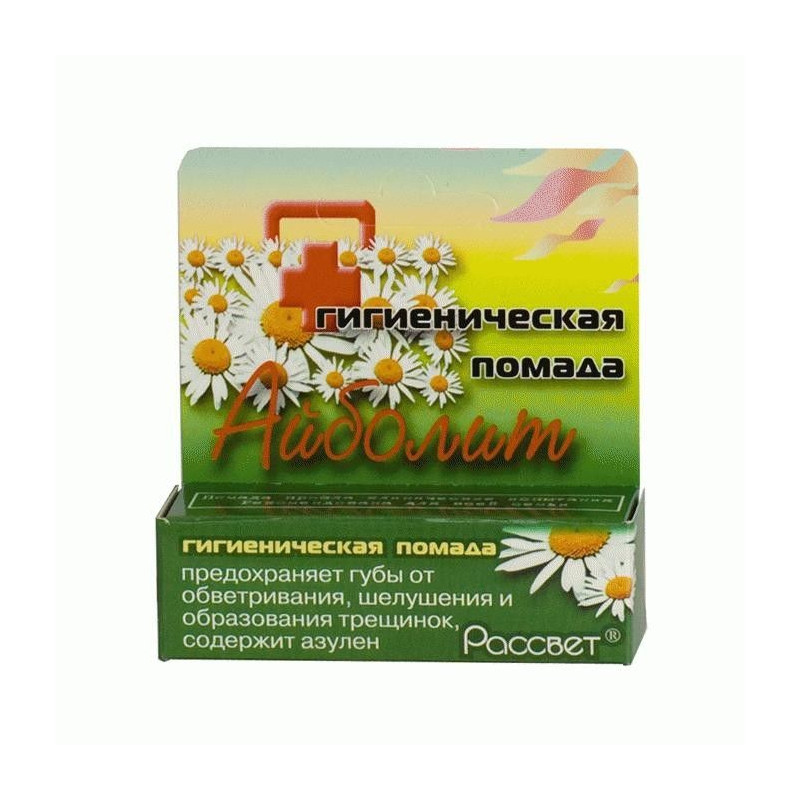  
Hygienic lipstick Aibolit 2.8g
All payments are encrypted via SSL

Full Refund if you haven't received your order
Dosage form
Hygienic lipstick
Packaging
In a tube of 3 g. In a pack cardboard one tuba.
Mechanism of action
Hygienic lipstick Aibolit contains a biologically active substance - azulene, which is rich in essential oils, organic acids, proteins, trace elements and other useful components.
Accelerates the processes of regeneration in the skin, which contributes to the rapid healing of small cracks on the lips.
Lipstick has no irritating and allergenic effects. Does not stain lips, as it does not contain dyes.
Indications and usage
- Hygienic lipstick protects the skin of the lips from:
- winding.
- Peeling.
- Formation of cracks.
Contraindications
Individual intolerance to the components.
Dosage and administration
Outwardly.
Apply evenly with a thin layer on clean lips.
Storage conditions
Store at a temperature not higher than + 25 ° С.