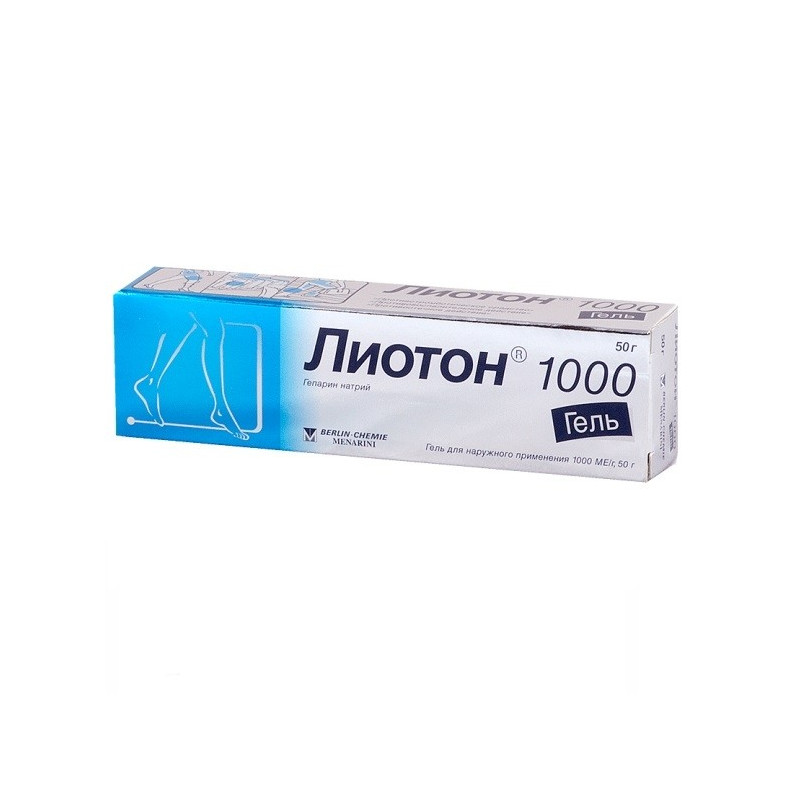  
Lioton 1000 gel 50g
All payments are encrypted via SSL

Full Refund if you haven't received your order
Active ingredient and dosage form
Gel for external use:
1 g of gel contains Heparin sodium 1 thousand IU;
Excipients: methyl parahydroxybenzoate, propyl parahydroxybenzoate, carbomer 940, ethanol 96%, non-cerium oil, lavender oil, triethanolamine, purified water;
30, 50 and 100 g in a tube.
Mechanism of action
Lioton - a drug with antithrombotic action for external use. It also has an anti-exudative, moderate anti-inflammatory effect.
Indications and usage
Thrombophlebitis of the superficial veins, phlebothrombosis; complications after surgical operations on the veins; localized infiltrates and edemas; injuries, bruises (including muscle tissue, tendons, joints); subcutaneous hematomas.
Contraindications
Hypersensitivity to the drug.
The drug should not be used for bleeding, as well as on open wounds, mucous membranes and purulent processes.
Carefully apply with increased bleeding.
Dosage and administration
Outwardly. The gel is applied to the skin in the affected area of ​​3-10 cm of the gel 1-3 times a day and gently rubbed.
Adverse reactions
Allergic reactions.
Keep out of reach of children, dry, dark place at temperatures not above 25 ° C.
Lioton